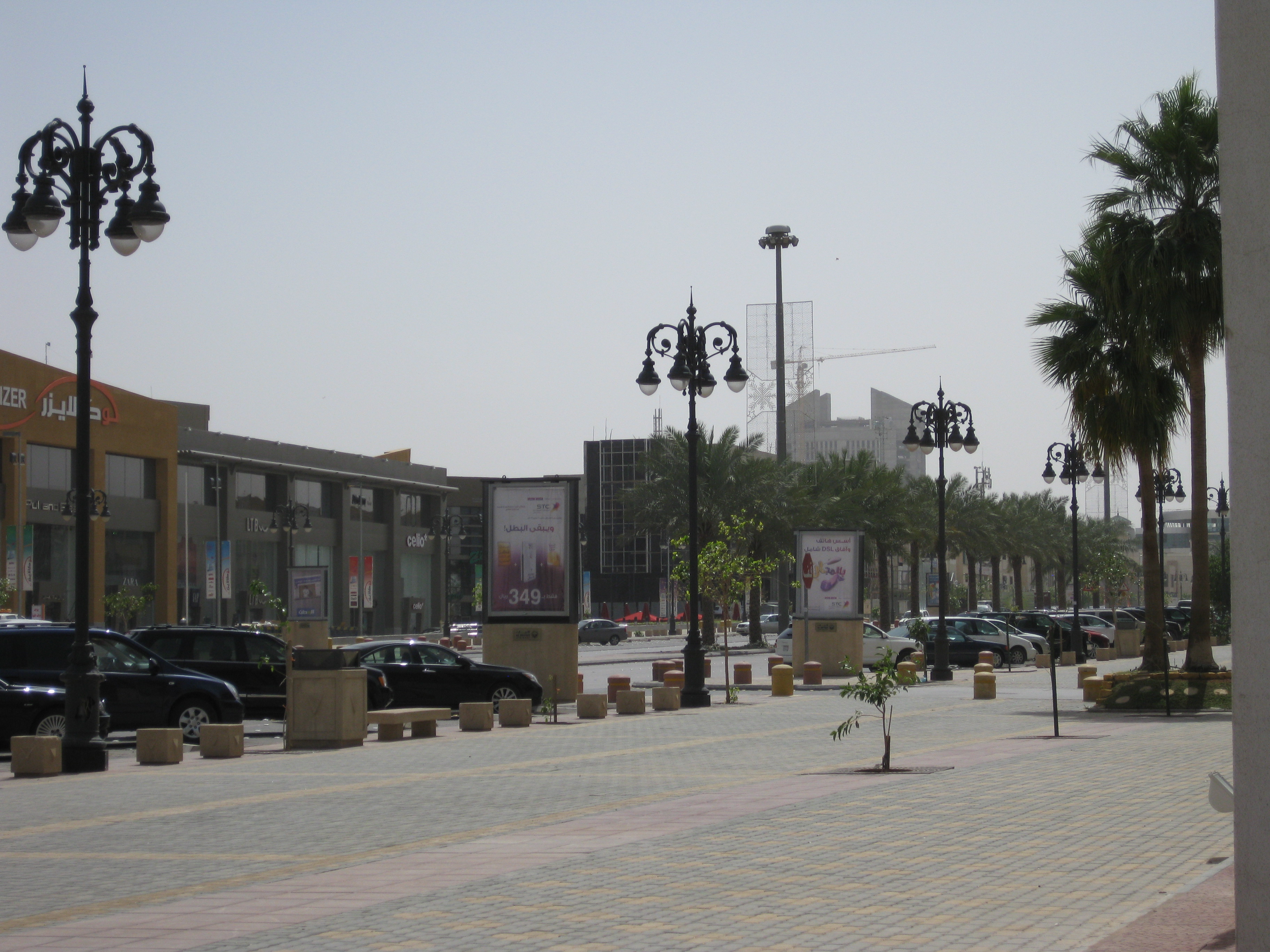 07 Sep

Day 6 – The Weekend – woo hoo!!
Saturday, April 11, 2009
Friday Night Date Night
Friday is the last day of the weekend. Things don't open until 4pm and close at 11pm – mainly I'm referring to the malls since that's all there is to do here – shop. Gary and I hit the streets about 2pm – the hottest time of the day but there were hardly any cars so it was relatively easy to cross the streets without getting run down. The best we can tell there is no speed limit. One guy was probably going at least 70 mph in the downtown area.
We "happened" upon a small grocery store that reminded us of a Fresh Market so that was a really nice surprise. Lots of nice meats, cheeses, nuts and fresh baked breads. The lettuce was just as limp in this store as it was in the "mega"grocery store we visited on Thursday. Guess it's hard to import fresh lettuces and keep them crisp. With that said makes me wonder how the Intercontinental Hotel has crisp greens.
At around 3:45 you could tell people were venturing out – traffic was picking up and by 5pm it was bumper to bumper – lined up to drop off the ladies and their kids at the mall. That's their entertainment – shopping at the mall. At least there's a children's play area in the mall. Probably 99% of the women wear a Burka. I was the 1% in my Abaya.
Keep in mind, ALL of the stores have men sales associates – no women. If you want to try on something, you have to pay for it first, go out of the store and down the mall to a "women's only" dressing room. If you decide to keep the merchandise then you just leave. However, if you need another size or you don't like it, you take it back, they credit your card and then you start all over again – HOW FUN IS THAT?!?! This makes my shopping experience all the more exciting-not! Needless to say the clothes we bought & I tried on didn't work (the sizes are different here) so I took them back and had our card refunded. No money spent on clothing in Riyadh – wasn't worth the trouble.
We did a lot of walking and it felt good. We ended up coming home a different way and walked by a city park. This "park" barely had any grass left on the ground – mainly dirt. It was located next to one of the main roads in Riyadh – maybe 6-8 lanes? The families bring out an area rug, their grills (which are very low to the ground), take off their shoes and sit around in a circle talking and eating. They throw their plastic bags and trash anywhere they can find a spot on the ground. When they finish they just get up and leave. What a great park atmosphere!! I just can't imagine why that's ok. The next morning all is cleaned up. People who work for the city are out and have the streets, etc. cleared of trash before the sun rises.
Next weekend we go to Bahrain and meet with people from Durham, NC – Reggie and Nallee. These are friends of friends of ours from Chapel Hill. Reggie was in the service and there is a HUGE military base there with an awesome Commissary – Gary said they have a grocery store that looks just like a Harris Teeter. The first time he went over there and was on the base, Reggie looked at him and said "welcome to the USA!" We plan to see them on Friday of next week. Really looking forward to that time.
Well that's about it for our weekend in Riyadh…
Enjoy your day!!