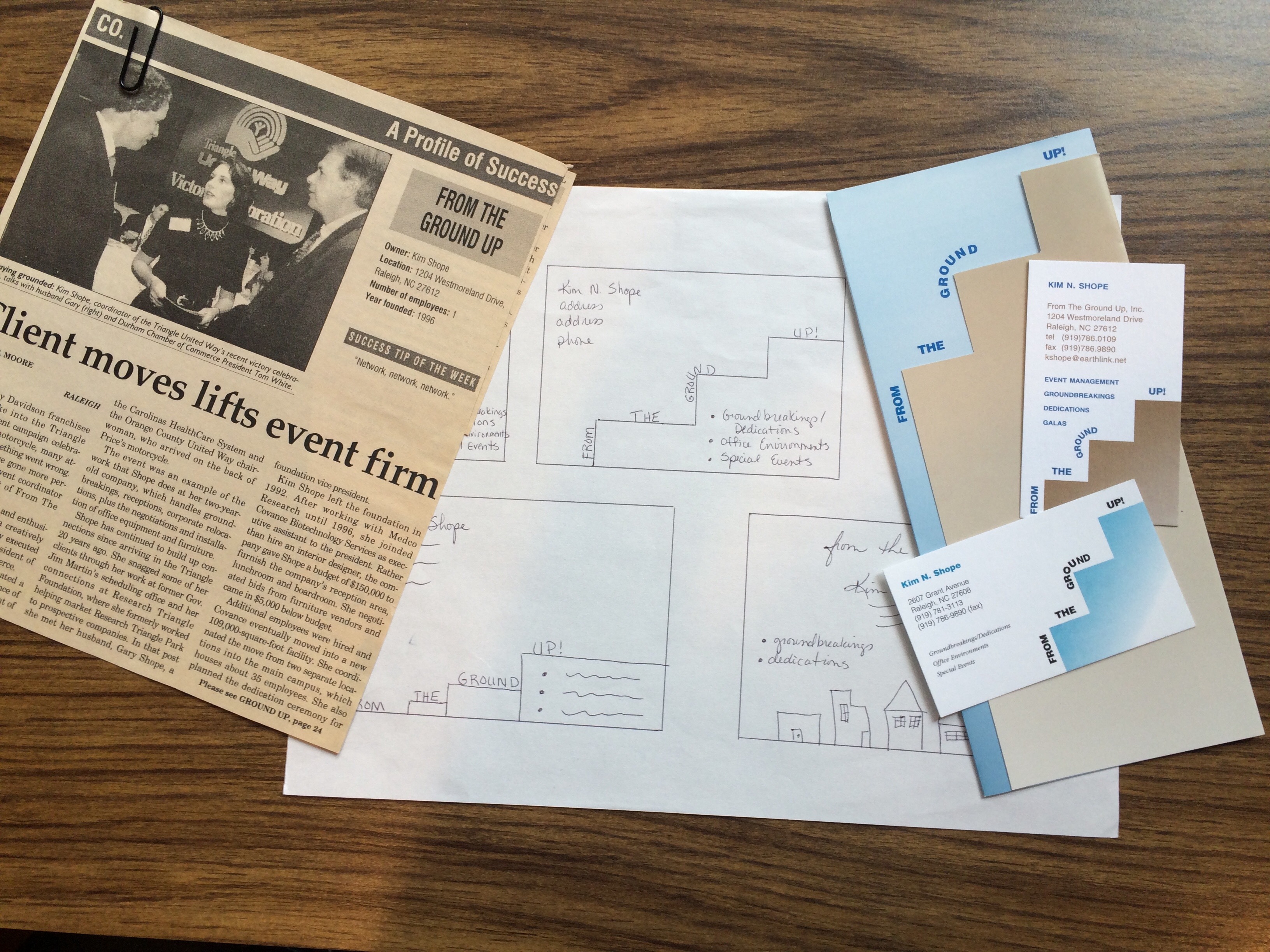 27 Sep

Old Is New Again

From The Ground Up, Inc. has been in business for 20 YEARS!!  We don't consider ourselves old – heck Germany is OLD. We're experienced!

Our company was built primarily through word of mouth – no website, no mass mailings, just quality work and THAT's the best advertising. However, about 7 years ago our marketing partner kept after us – "Kim, it's time you have a website". They were right so we took the leap (and the time – whew) and launched our first site. We changed the colors, kept the same logo (one that was originally designed on a paper napkin) and added lots of photos and testimonials.

As Bob Dylan sang in 1964 "The Times They Are A Changin'" so here we go again – A Changin' in a BIG WAY. Check out our new logo and tag line. Because we got our start in Research Triangle Park, NC our logo reflects just that – triangles (which is not at all how we started the new branding process). Funny how brainstorming works out.  My husband said it reminded him of the tops of tents. I immediately thought – 3 dimensional, which led us to our new tag line – "Events with dimension". What do you think it represents?

Both the logo & tagline convey who we are and where we got our start – which is SO AWESOME! From The Ground Up was one of the initial corporate event management companies established in this area and we're proud to still serve the companies in the Research Triangle Park region, Raleigh, Durham and other areas in the State of North Carolina.

So old IS new again – new look, new logo, new tagline while keeping the same quality, experience and great events. Check us out and let us know what YOU think!!